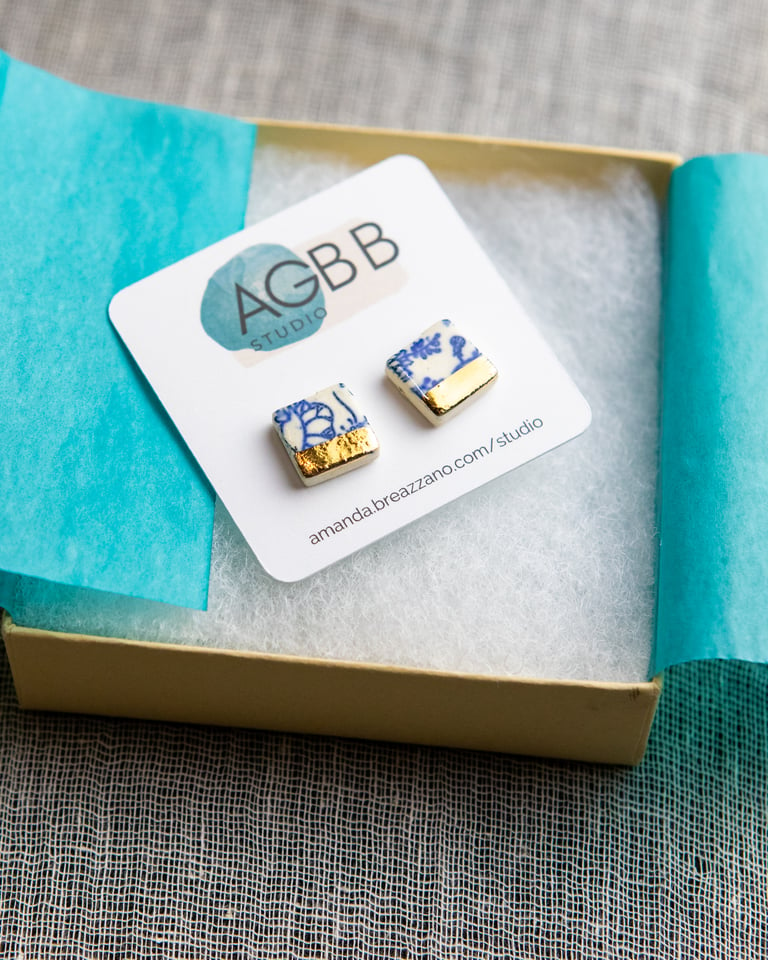 Pattern Play Square Stud Earrings
These handmade porcelain earrings are decorated with ceramic transfers and real gold glaze. Each earring captures a small segment of a larger pattern on a small porcelain square.
Patterns currently available:
Blue Sea Creatures & Yellow Gold
Black Stripe & Yellow Gold
Additional patterns to be available on the artist's whims.
1/2" tall
Stainless steel posts
All AGBB Studio pieces are made by hand in a home studio and are completely unique. Variation between pieces is normal and means anything you order is one of a kind.